NComputing is the leader in accelerating the adoption of desktop virtualization. We expand the market by delivering integrated solutions that remove the key barriers of cost and complexity while delivering unsurpassed value, performance, security and benefits beyond the traditional model of a dedicated PC for every user. With more than 55 patents, our desktop virtualization solutions cover the entire VDI landscape, from small work groups needing common user experiences to decentralized organizations like government, higher education and the enterprise where secure, dedicated, and personalized computing environments are necessary.
Built on the Raspberry Pi 3 platform. Up to 100 users can share one PC or server via LAN or WiFi.
Provide a PC refresh alternative, allowing groups of 3 to 11 users to share the resources of one PC or server via LAN or PCIe card.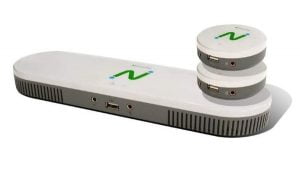 Allow up to 100 users to share a PC or server via LAN.
Allow up to 100 users to share a PC or server via LAN.
vSpace Pro For Classrooms, Libraries, Workgroups and SMBs
vSpace Pro enables desktop virtualization for more organizations by reducing costs and simplifying both setup and management. NComputing thin clients and software clients, utilizing the NComputing User eXperience Protocol (UXP), deliver a highly optimized virtualization solution. The platform provides multi-user, high performance, desktop computing by dividing a computer's resources into independent virtual workspaces. Up to 100 individual users can simultaneously access a single Windows or Linux operating system.